(S08E08) Previous Episode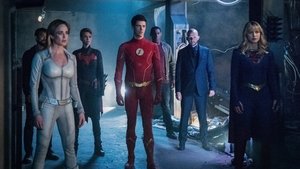 Aired On 2020-01-14
Sorry, we don't have a plot summary for this eposide yet.
Next Episode (S08E09)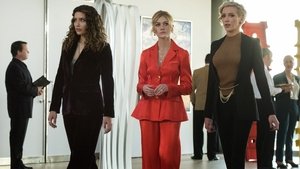 Airs On 2020-01-21
It's the year 2040 in Star City and Mia Queen has everything she could have ever wanted. However, when Laurel and Dinah suddenly show up in her life again, things take a shocking turn and her perfect world is upended. Laurel and Dinah are tracking a kidnapping victim with direct ties to Mia and they need her help. Knowing it will change everything, Mia can't help but be a hero and she, Laurel and Dinah suit up once again to save the city.
Als einziger Überlebender eines Schiffbruchs führt der Playboy und Milliardärssohn Oliver Queen fünf Jahre lang ein Robinson-Crusoe-Leben auf einer einsamen Insel. Er wird zum meisterhaften Bogenschützen. Nach seiner Rettung kehrt Queen charakterlich geläutert in seine Heimatstadt Starling City zurück. Er beschließt, der steigenden Kriminalitätsrate ein Ende zu setzen. Während er tagsüber in der Öffentlichkeit seine frühere Rolle als verwöhnter Snob spielt, bekämpft er nachts mit Pfeil und Bogen in geheimer Identität Verbrechen und Korruption. Zugleich versucht er, wieder bei Ex-Freundin Laurel zu landen. Deren Vater, ein Detective, betrachtet die Ankunft eines neuen Superhelden in Starling City aber mit Skepsis...
Writing:
Greg Berlanti
Andrew Kreisberg
Marc Guggenheim
Stars: